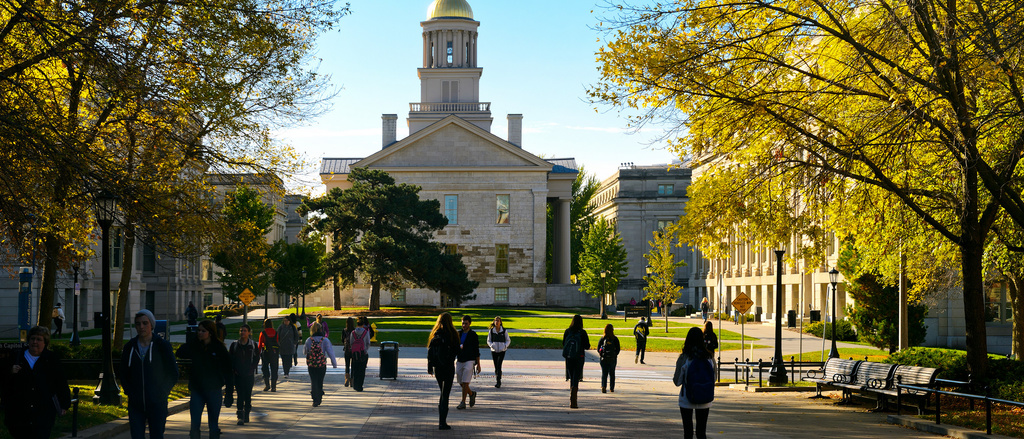 Engaging students, empowering holistic well-being, supporting positive community behavior, and enriching the college experience.
We strive to be a campus leader and work to create meaningful learning experiences for students through the programs, services, supports, and initiatives we offer. Staff members on the DOS team are experienced individuals who are ready to help students achieve their goals at the UI. Diversity, equity, and inclusion is foundational to our work and our staff members are committed to helping students stretch and grow in their experiences.
As an organization, we are committed to shaping the student experience and encourage responsible decision-making, safe and healthy environments, and success in and out of the classroom. Staff members ask students to take advantage of all the University of Iowa has to offer academically and socially. We assist students in transitioning to a new environment, getting engaged in activities and programs, and support social justice change. We also help students navigate and find campus resources when they face challenges or need assistance.
It is my hope that students benefit from the decisions they make during their time at the UI – within their academic program of study, student organizations, multicultural experiences, employment opportunities, and arts and athletic events offered on our campus. Staff members on the DOS team are equipped to help students succeed and thrive, and our top priority is to enrich their experiences.